WELC0ME TO OUR HOME ONLINE!


THE NEXT COMMUNITY ASSOCIATION MEETING IS
MONDAY MARCH 19TH, 2018
7:00 PM AT GEORGE LEE SCHOOL
THREE $500 SCHOLARSHIPS
ARE AVAILABLE TO
OUR COMMUNITY RESIDENTS.
FOR DETAILS CLICK HERE

DEADLINE FOR SUBMISSIONS
IS MARCH 31st, 2018
WANT TO MEET SOME NEW FRIENDS TO GOLF WITH?
… Join a great group of women at the
TOR HILL LADIES GOLF CLUB

As part of our club you can work on your golf game,
participate in the group lessons, win prizes and have
FUN golfing every Tuesday from May to September!

All ages and skill levels are welcome.

Our AGM dinner is on April 24
(pre-registration required).

More details regarding the dinner or how to join the
club can be found at www.torhillladies.ca or
via email to thladiesclub@gmail.com

Let's Speak Cree Together - mâmawi-nęhiyawęmototân

What: Cree Language Instruction
When: Thursdays, February 22 – May 10, 2018
Total # of classes: 12 sessions (Weekly classes)
Time: 6:30 – 8:00 pm
Where: mâmawęyatitân centre - Multipurpose Room
3355 6th Ave, Regina, SK
Live Streaming on Social Media through the Regina Public Library
Free to public. All ages welcome. No registration required.
For more information please contact:
Wendy Sinclair 306.777.6023

wsinclair@reginalibrary.ca or
Nick Crighton

306.531.8880 ncrighto@regina.ca
Cultural Diversity and

Indigenous Relations Advisor
Community Services Department

City of Regina

OUR WINTER PROGRAMS THAT RUN
FROM JANUARY TO APRIL 2018
CAN BE FOUND ON THE PROGRAMS PAGE HERE.

Mental Health First Aid Certification Course
May 29/30, 2018
University of Regina, Regina Sk.
$250/person

**Other course dates available**

For more information click here.

TETRA SOCIETY OF NORTH AMERICA

Retired…? (Want opportunities to help others!)

Student…? Just starting out…? (Build potential job experience!)

Anyone in between…? (Would like to enhance old skills or learn new ones!)

The Tetra Society of North America provides the connection between people with disabilities and various technical people to create assistive devices at cost for materials. These gizmos are not on the market or the existing assistive device may need to be customized which would enhance the quality of life for people with disabilities or seniors.

The Regina chapter is looking for volunteer technical people AND/OR people with disabilities or seniors who require a gizmo! You never know unless you try. Talk to the Tetra Team today!

Contact: Terri Sleeva at 306-545-7378 or e-mail: tetraregina@sasktel.net

For more information: www.tetrasociety.org or call 1-877-688-8762


YAS - Young Athlete Saskatchewan will hold weekly
basketball camps throughout July and August 2018.
For more info click here.


NEXT CITY WIDE REGISTRATION NIGHT IS
TUESDAY SEPTEMBER 11TH, 2018
7:00 PM - 8:00 PM AT HENRY JANZEN SCHOOL


The Population & Public Health Services, Health Promotion Department of the Saskatchewan Health Authority, Regina
and area is pleased to share with you our
'Winter 2017 Newsletter Edition.'
Within, you will find information highlighting some of our programs,
services and recent successes for how we work
with partners and community to help make the
healthy choice the easy choice
in the places where we live, work, learn and play.

View or download a copy of the newsletter here

Older Adults Leaders Wanted

Are you over the age of 50? Do you believe in the benefits of physical activity, are physically
active and enjoy helping others? Why not volunteer as an Older Adult Leader?

The Regina Qu'Appelle Health Region is offering FREE 20—hour

Forever...in motion Leadership Training.

The training will enhance and develop your skills in leading physical activity classes for your peers.
The training includes: information on how to lead a safe exercise program for older adults, chronic
conditions, preventing falls and other practical hands-on experience. Forever...in motion is a joint
initiative with the Saskatchewan Park and Recreation Association (SPRA).
2018 Forever...in motion Leadership Training Schedule:
Dates: Tuesday, March 6, 13, 20 & 27from 9:30 am – 3 pm
Thursday, April 5, 12, 19 & 26 from 9:30 am – 3 pm
*Locations to be determined. Please visit www.rqhealth.ca for more information.

For more info email marisol.molinasmith@rqhealth.ca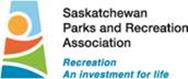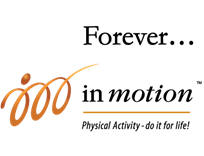 TWO NEW PARK BENCHES

IN FRENCH PARK

PROVIDED BY YOUR

COMMUNITY ASSOCIATION
DID YOU KNOW:
AN ANNUAL MEMBERSHIP IN OUR COMMUNITY ASSOCIATION
IS JUST $5.00 AND IS GOOD FROM SEPTEMBER 1ST TO AUGUST 31ST.
IT GIVES YOU THE OPPORTUNITY TO REGISTER IN ANY PROGRAM
OR ACTIVITY OFFERED BY THE CITY OF REGINA AND ANY
COMMUNITY ASSOCIATION IN REGINA.
DID YOU KNOW THERE ARE TWO TYPES OF
TAE KWON DO OFFERED IN OUR COMMUNITY?
FOR AN EXPLANATION OF THESE
TWO PROGRAMS CLICK HERE